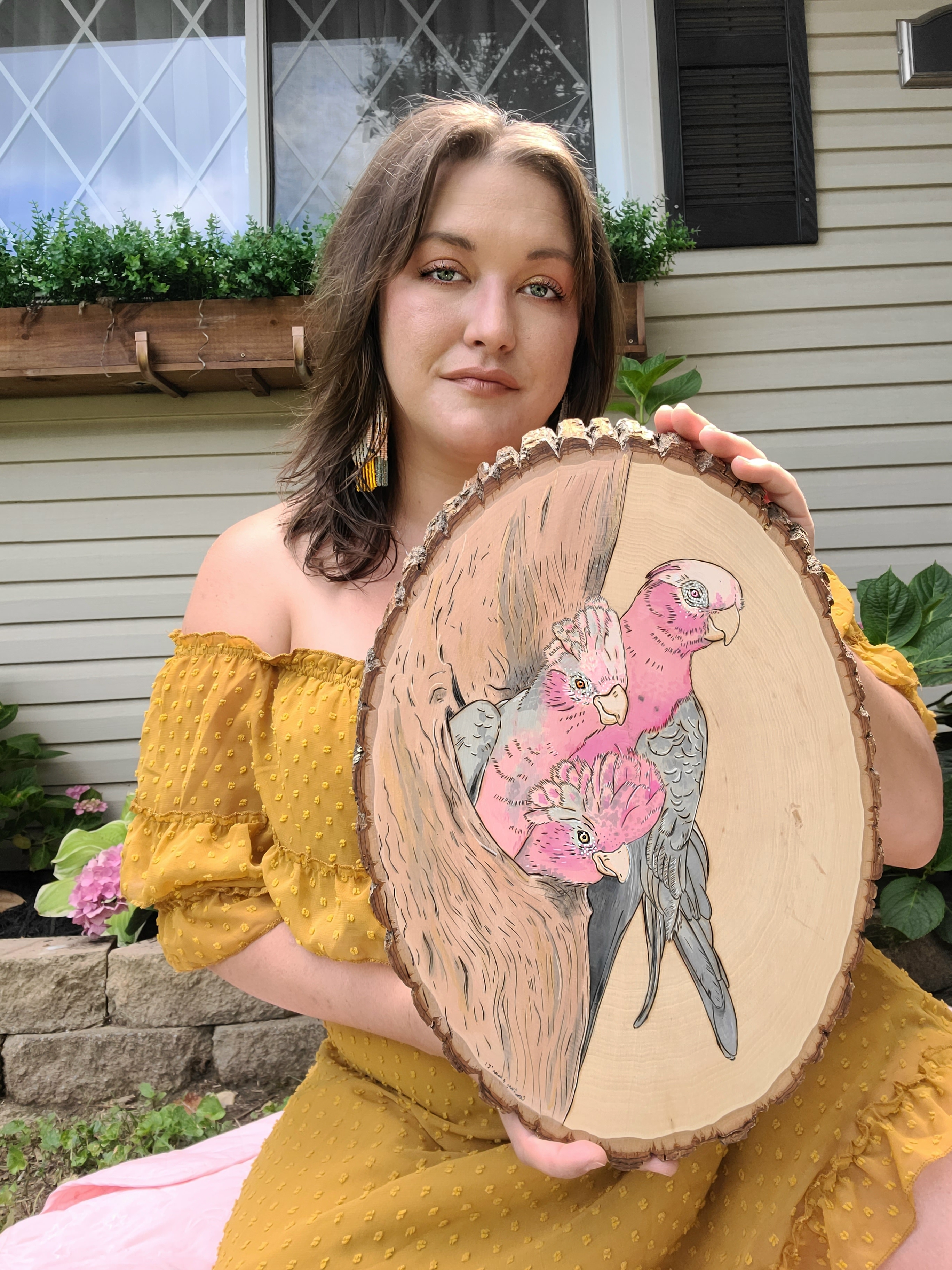 Courtney Burke is an American artist. Her artistic styles are illustrative, abstract and impressionist.
Courtney draws inspiration from the nature around her and the emotion within her.
Courtney's Pyrography art is all woodburned by hand without the use of laser engravers or stencils.
Original works can be viewed and collected in person in various exhibits throughout Downtown Fredericksburg.
Visit her Instagram for updates on upcoming shows.

Commissions:
Courtney does take custom comissions. If you'd like to pitch an idea please contact cnbalen@gmail.com or send a message using the contact form on this website.